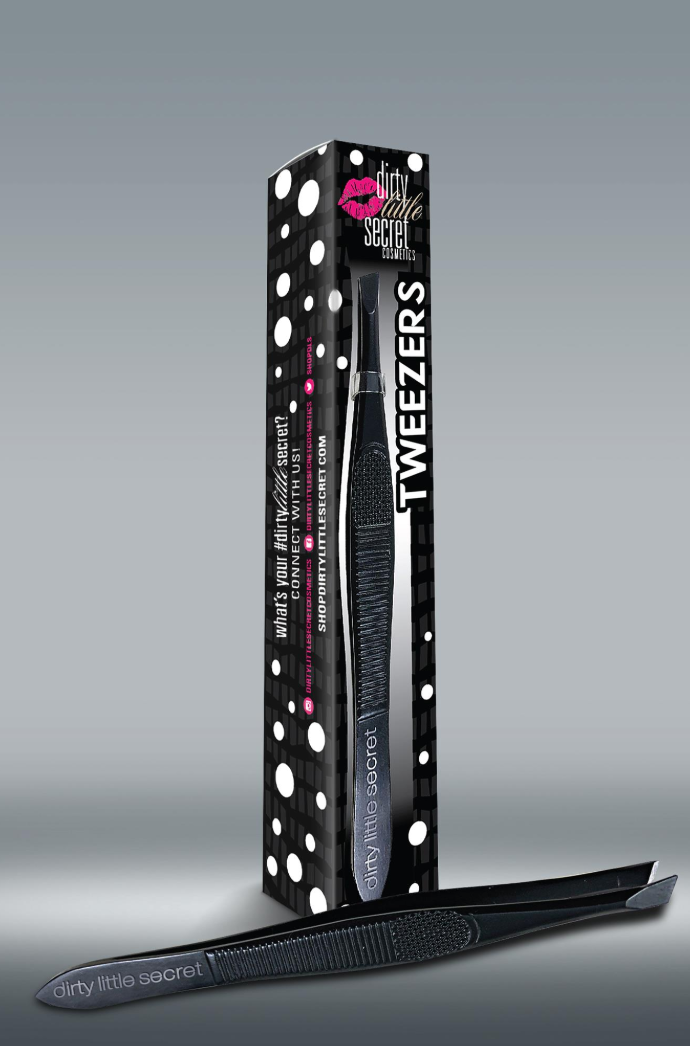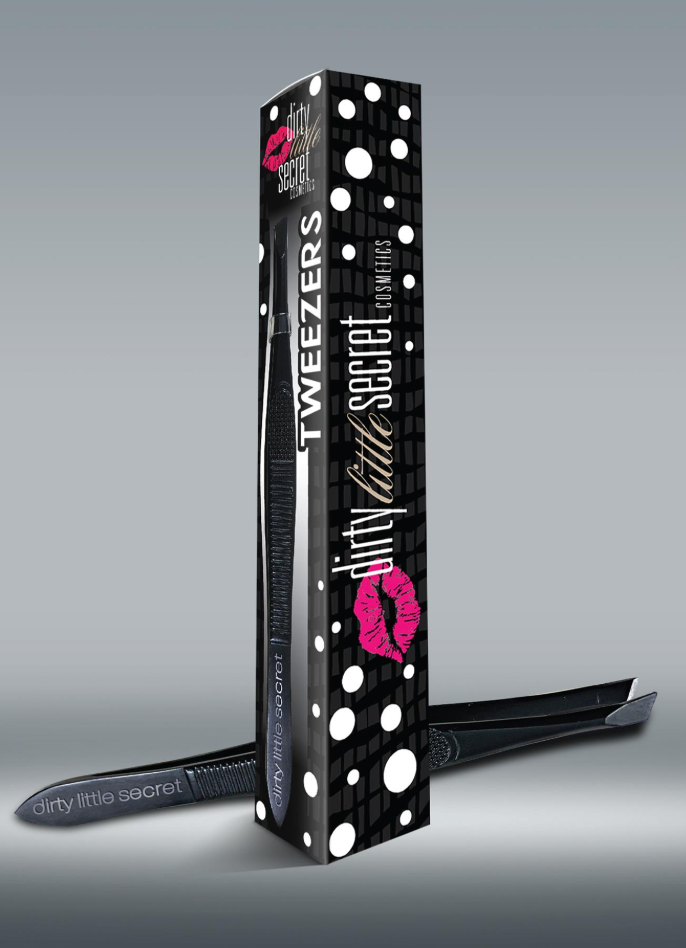 Dirty Little Secret Cosmetics
SLANT TIP TWEEZER
This is a professional angled tweezer in quality steel. It applies the perfect amount of tension and maximum precision! DLS tip: Carry tweezers around in your purse - you never know when you'll need them! 
The handle was especially designed to give you a steady grip. (So shaping and styling your brows will be, like, really easy.)

Have teeny, tough to reach hairs? They're no match for this angled precision tip.
They make plucking the tiniest stray hairs a cinch
Toss it in your makeup bag, in your carry-on, wherever you go. It's 100% stainless steel (aka it's strong), so it'll stand up to pressure and will last you like, forever.